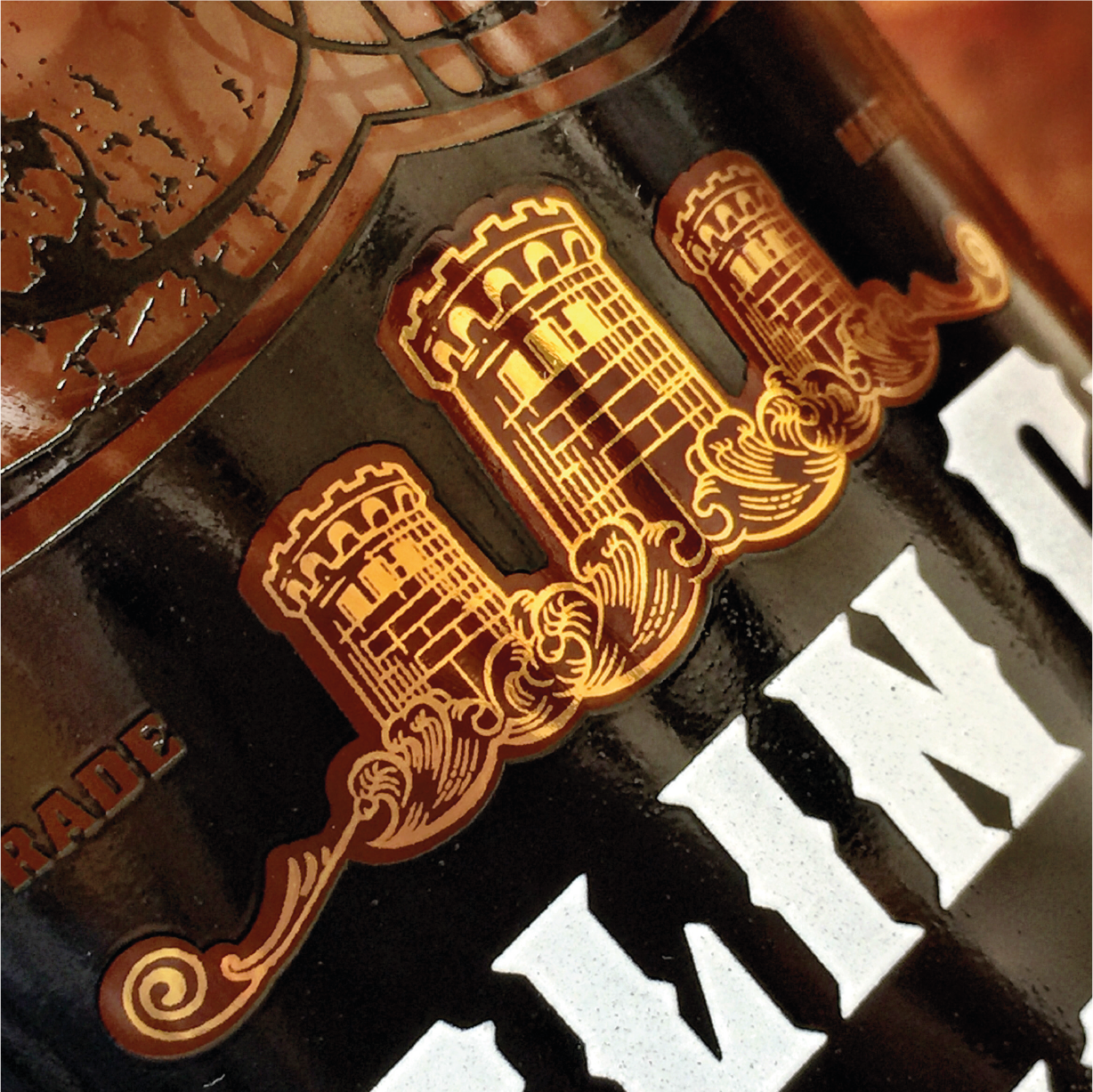 HISTORY, A CITY, AND VINTAGE NOTES
Under the Dublin City Spirits banner, adding a Whiskey was an important ambition for the future growth of our budding company. Doing it right was yet another challenge but inspiration was close to hand with Jim born in the famous Liberties area of Dublin, the heart of Irish Whiskey in the nineteenth century.
Adding a golden spirit was all but a dream when we started the Dublin City Gin Company but when the brand concept evolved, it became clear the gin needed a complimentary product offering.
Inspired by the history of Dublin, we aim to create Whiskey as approachable and robust as the spirited Dubliners themselves. Our vision for golden spirits is inspired by the historical "Whisky" brands of Ireland's distilling era. Reminiscent of Dublin's Victorian distilling heritage, we aimed to capture a robust vintage flavour.
The Single Malt seemed most appropriate for our first small-batch release to capture the character of Dublin City Past and Present.
IRISH SPIRIT WITH A DUBLIN ACCENT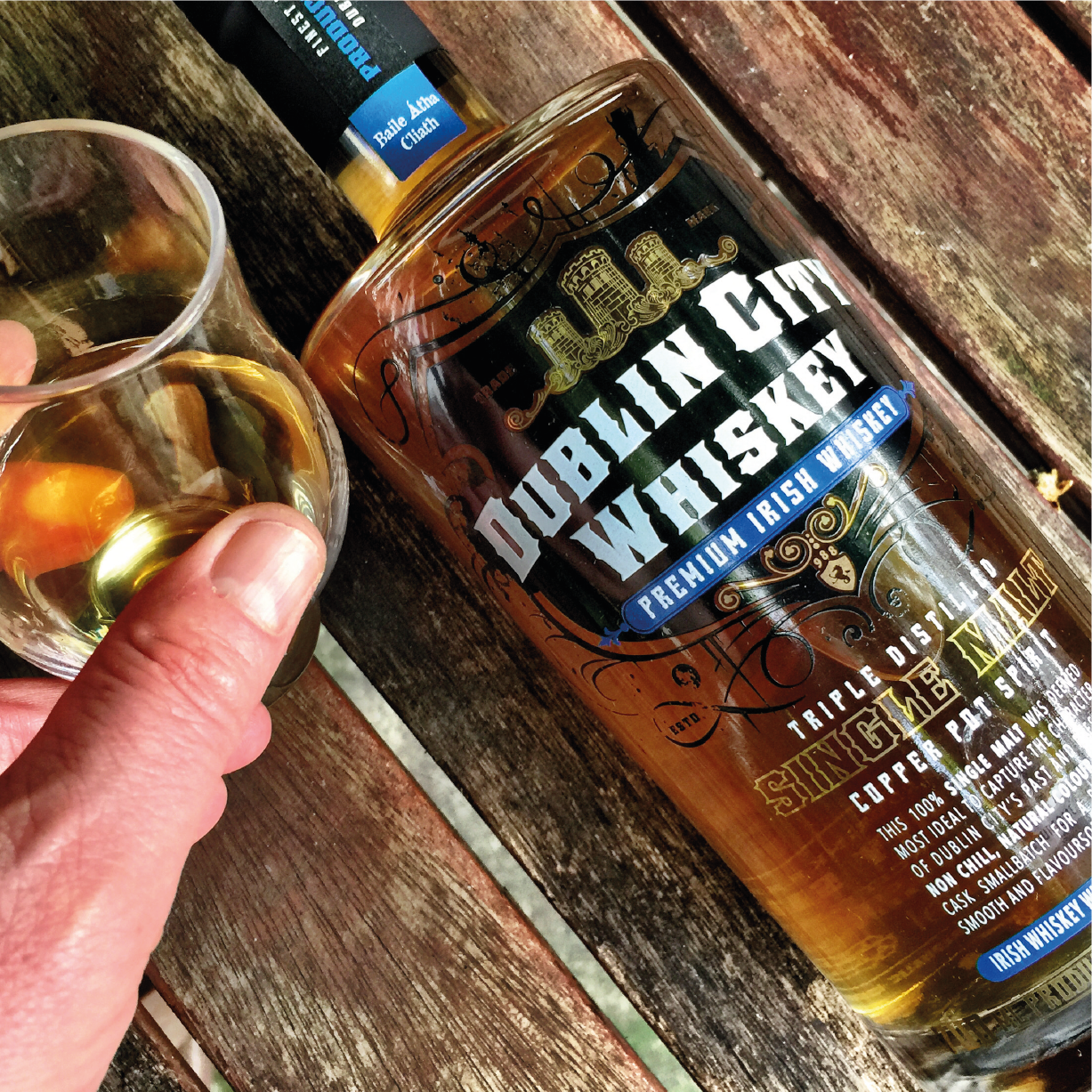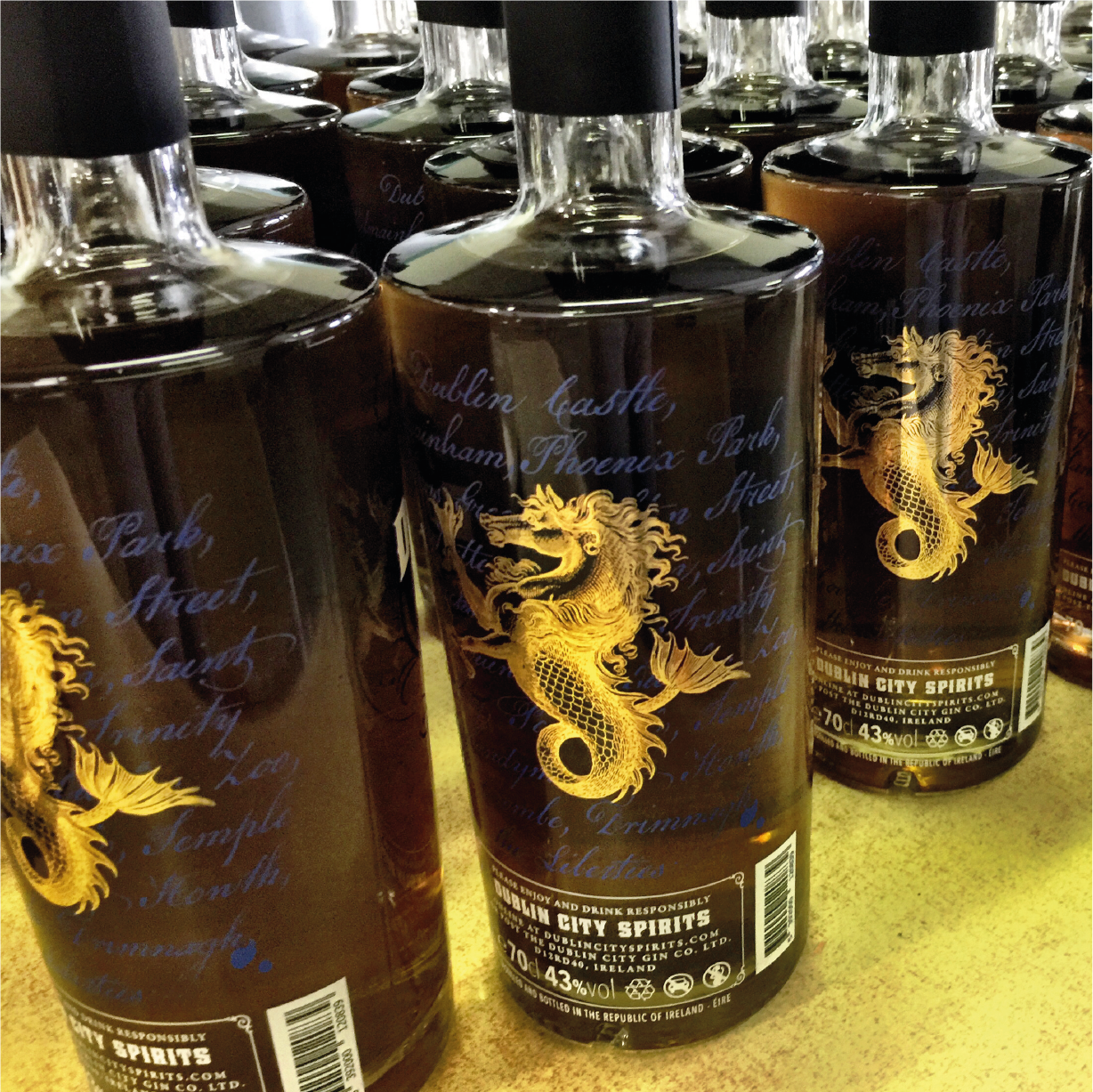 TRIPLE, COPPER, AND WOOD
Producing a Whiskey while still saving for your own four walls is somewhat of a challenge in itself. We searched for a production partner and travelled outside the Pale to work and blend our Whiskeys like the bonded merchants of the past.
For our Single malt we use 100% Irish grown Barley to form the mash bill along with only Irish water. After fermentation the copper pots work their magic, they're amazing tools with Triple distillation a famous must for that quintessential taste and finish of an Irish Pot Still spirit.
The New spirit is rich and intense in flavours but this is when the wood takes over. We selected Virgin American Oak casks to mature our Whiskey, charred to bring out a rich complexity of flavours and great natural colour. For our first finish release we use beautiful Oloroso Sherry casks.
The result is a grand Whiskey for all occasions, a signature pot still with wonderful rich sherry note, fruit, honey, and gentle spiciness with Barley grain always present. To maximize the wood it's non-chill filtered for a robust flavour, with a long finish that's simply Classic Irish.
IRISH SPIRIT WITH A DUBLIN ACCENT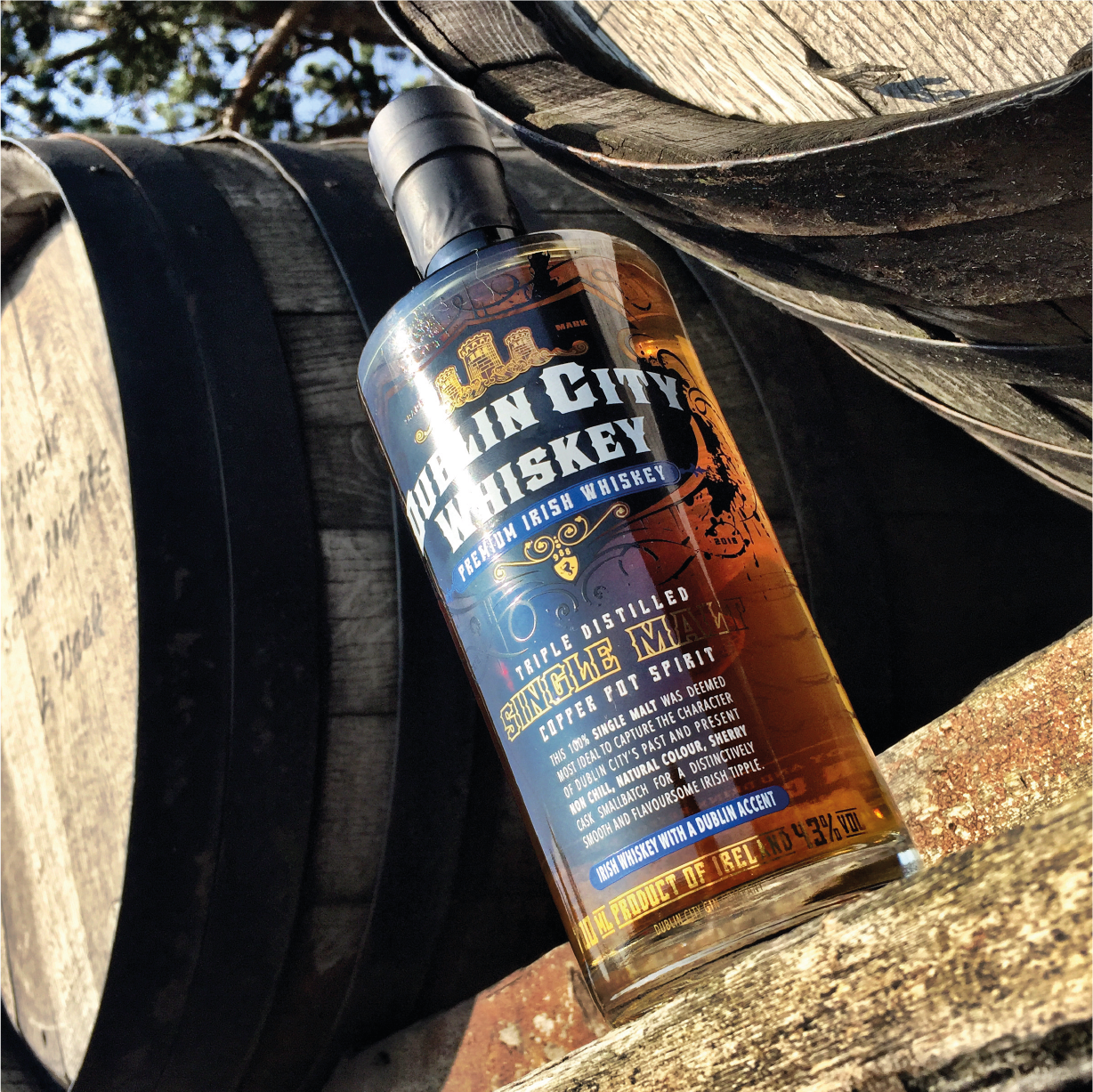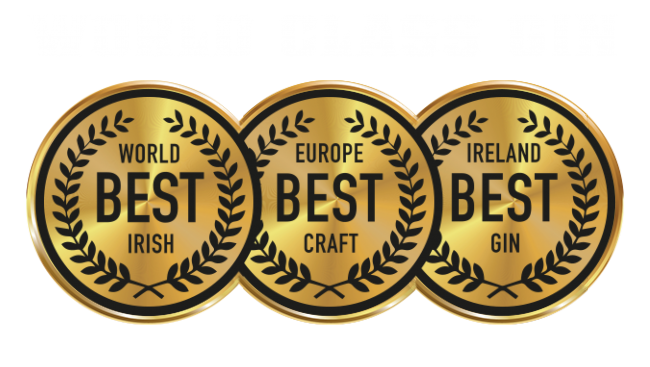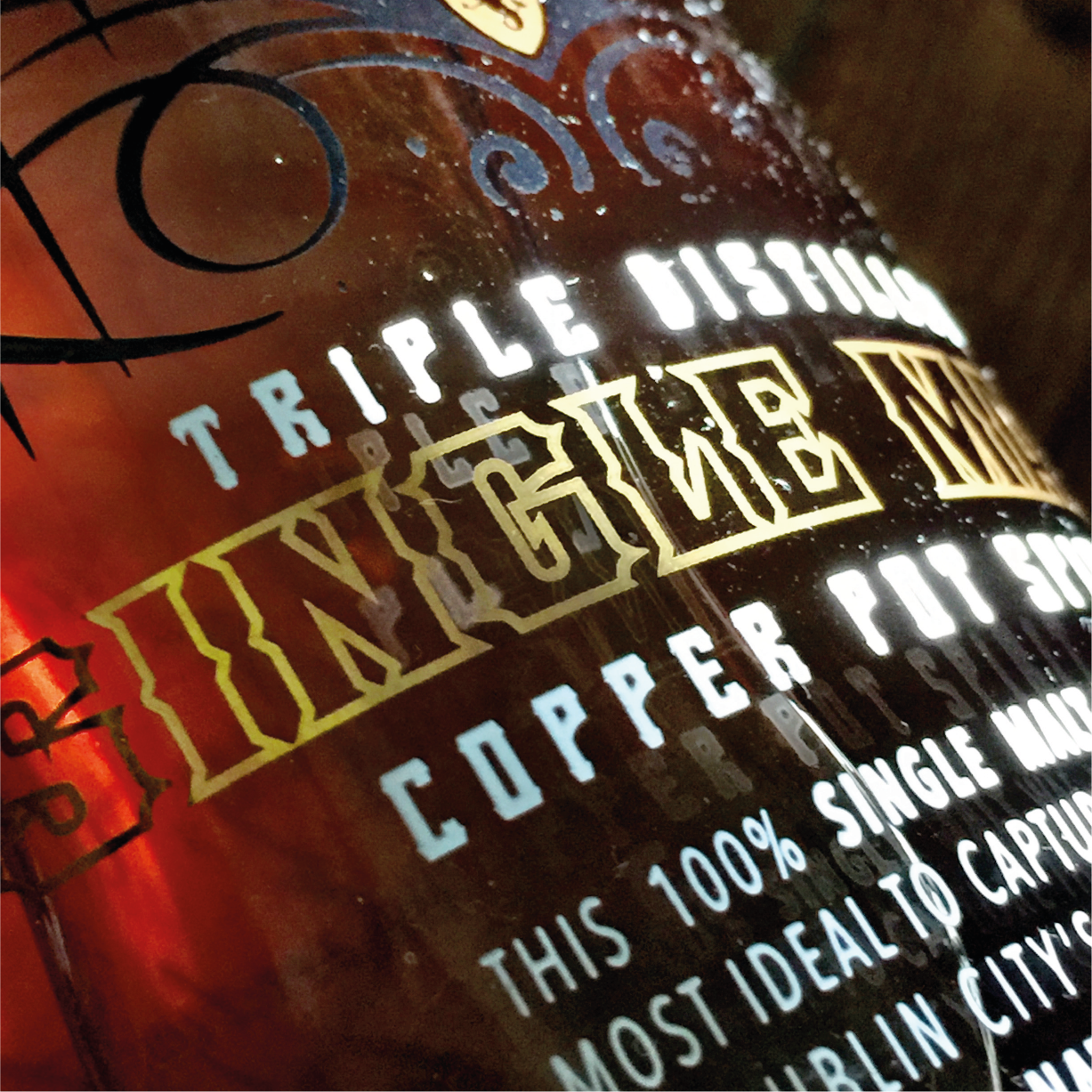 BRAND, IMAGE, AND INSPIRED STYLING
We've evolved under the Dublin City Spirits banner to encompass both our Gin and Whiskey offerings. It forms the heart of our brand personality and is the city we call home. The goal is to provide a quality brand statement for our premium spirits, while emphasising heritage elements of Dublin City.
Our Whiskey follows our core inspiration with iconic details of old Dublin revisited. While designing the Whiskey we took the opportunity in updating our Gin to align both with new refinement.
The Whiskey features typographic treatment inspired by the City's bar signage and old vintage mirrors that decorate so many fine heritage pubs in Dublin. You'll find the same iconic elements such as our Seahorse but they take a striking colour twist with the addition of Gold, a must for any Irish Whiskey.
Dublin City Whiskey is a grand name and handsome package for our first release, representing a great styling statement for the Dublin brand. We trust you'll enjoy both the package and it's golden contents!
IRISH SPIRIT WITH A DUBLIN ACCENT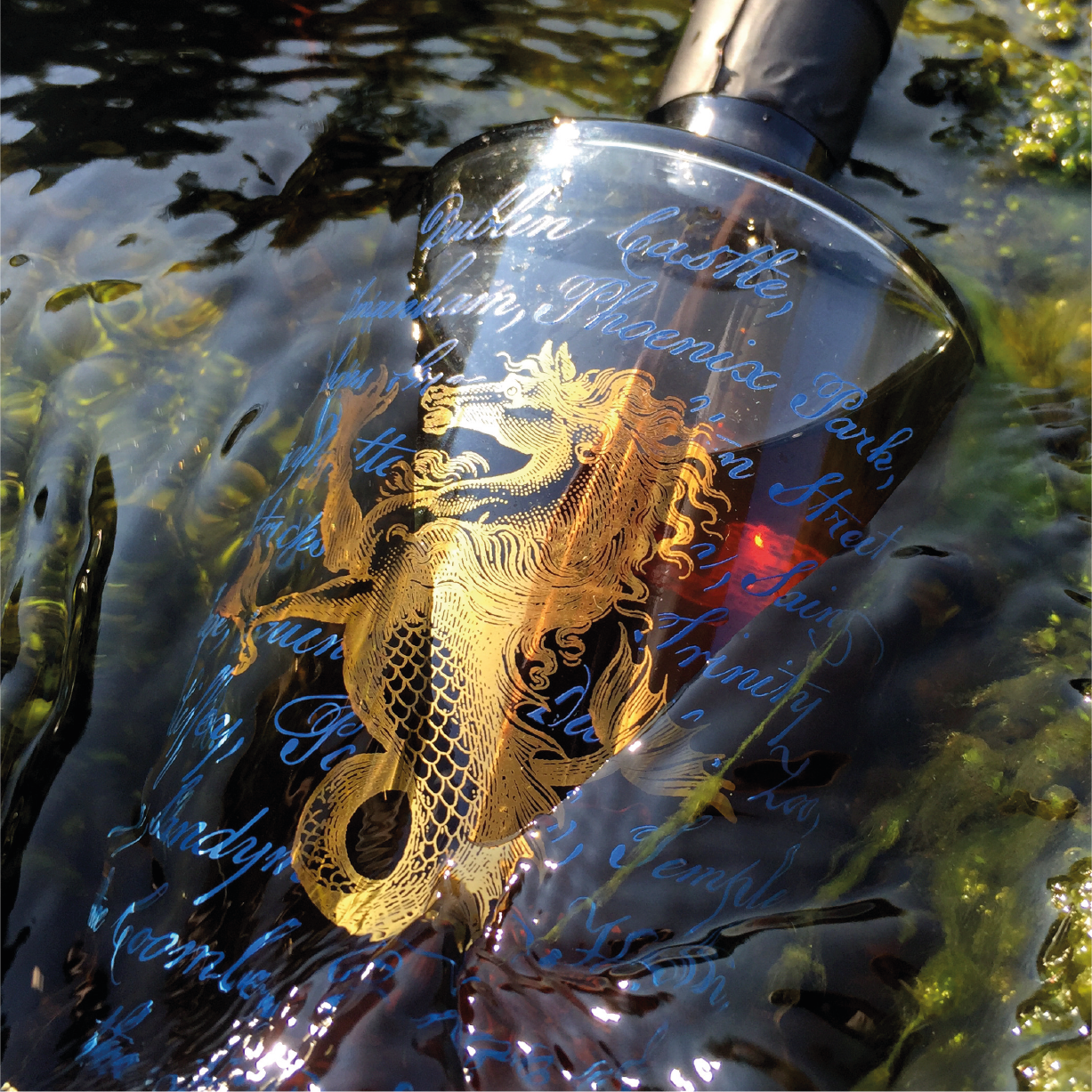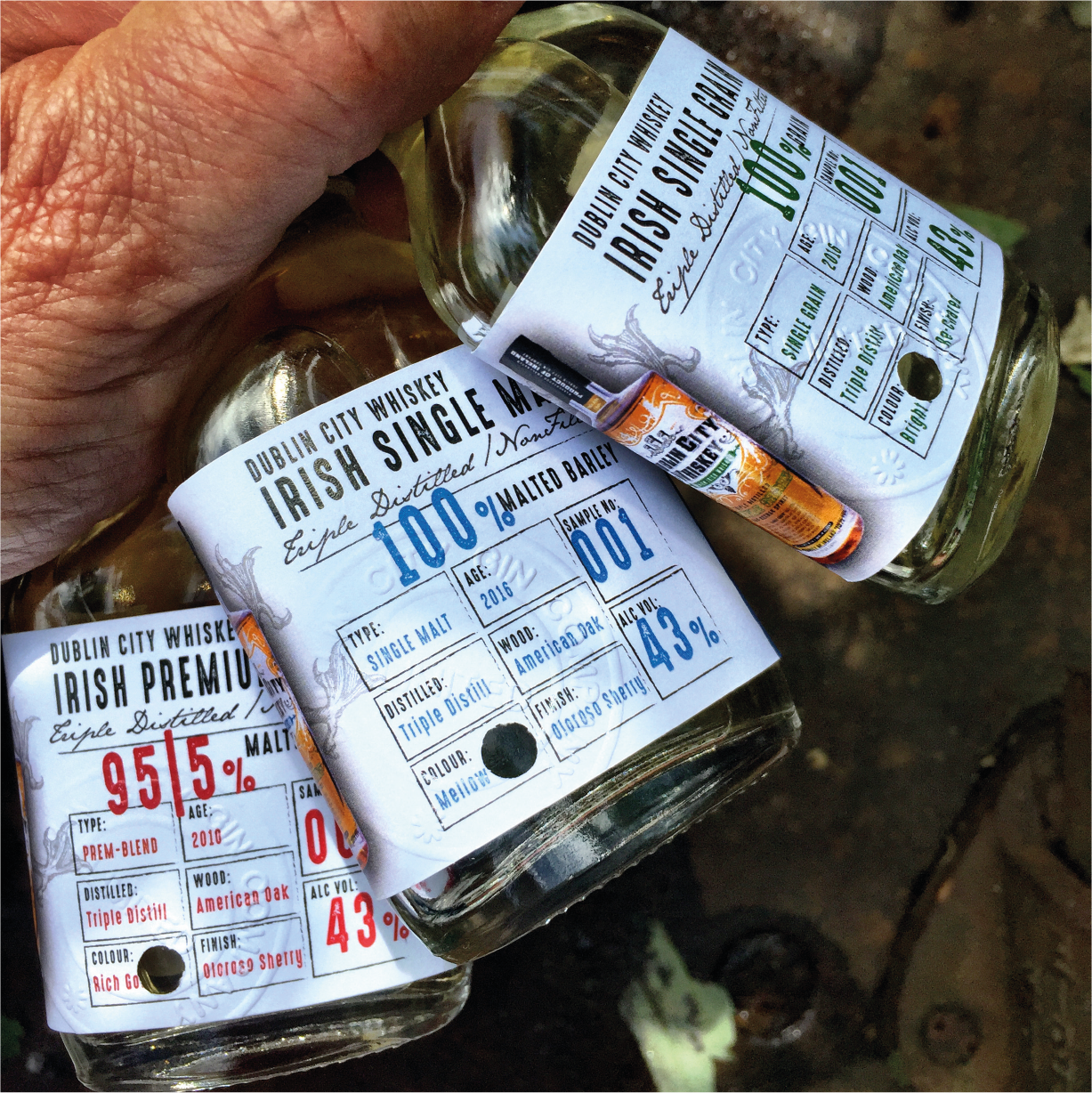 CITY INSPIRED, PLAYING WITH WOOD, AND CLASSIC APPEAL
We see the introduction of Dublin City Whiskey as a key product driver for the brand. The Victorian inspired direction is something we aim to build upon as we introduce new additions to the range.
While our first release is a Sherry finish we already have exploration underway for our next introduction a 100% Single Grain and a delightful soft floral blend, using 3 woods no less. Wood has magic like qualities and we're exploring other cask options with nose, taste, and finish firmly in mind.
We're also aging an older malt, and crafting a fine premium blend with a target age of 10 years, not so far away now.
More mid term we foresee the launch of our Distillery venue would truly confirm our arrival and open additional opportunities such as extensions to product lines under the trademark Dublin City Distillery with added opportunity to evolve products with special edition spirits.
The dream continues…
IRISH SPIRIT WITH A DUBLIN ACCENT