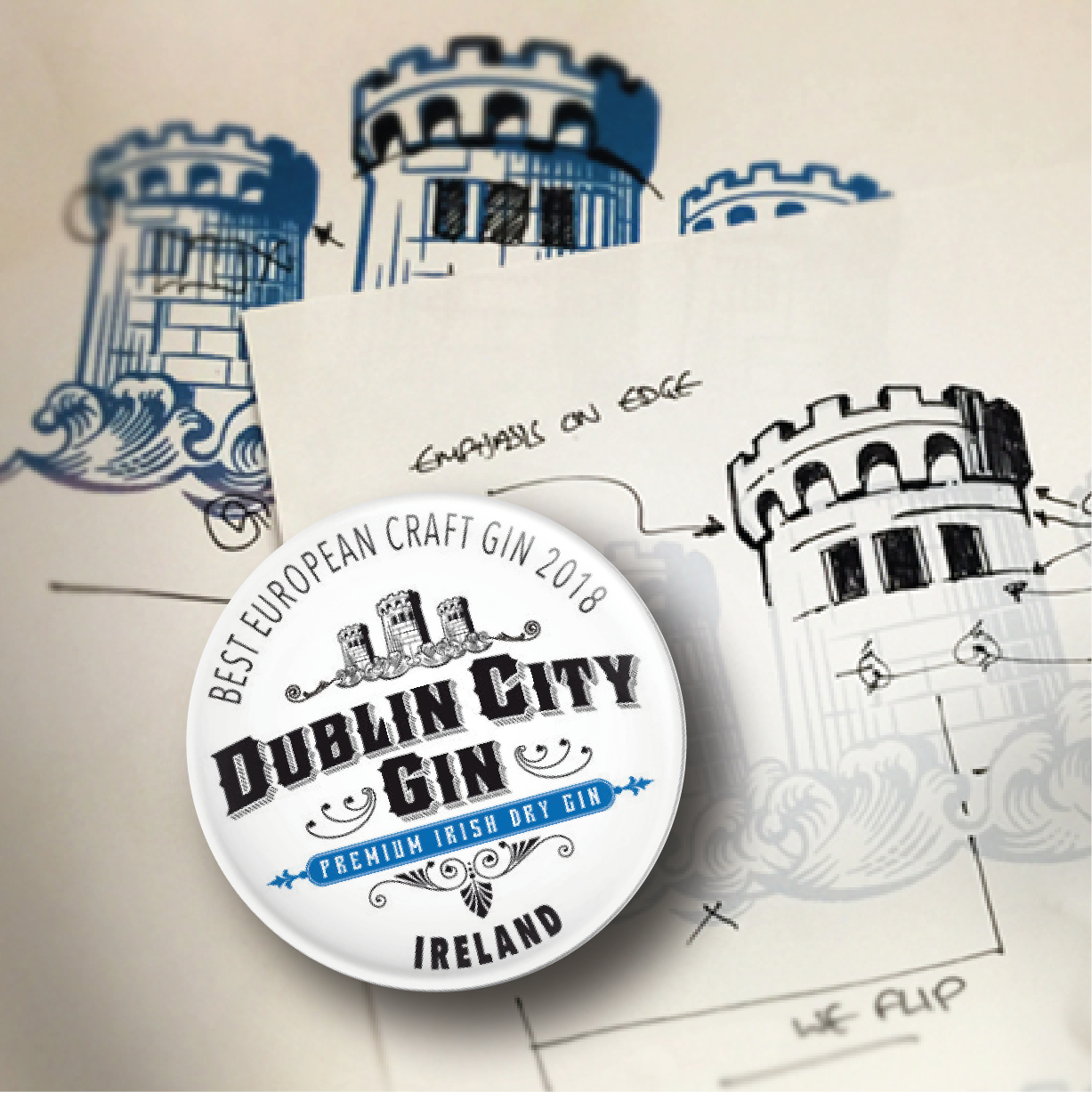 THE IDEA, RETURNING HOME, AND BACK TO SCHOOL
Living abroad we were often asked to bring back a Dublin Gin and indeed over a few cocktails the idea formed. We researched the idea of a Dublin Gin and discovered the open opportunity to create a brand using our hometown of Dublin. We crafted concepts and applied trademark designs for a Dublin range of products, to our great surprise the trademarks were accepted by the city.
After the trademark approval we turned attention to the small matter of learning how to make gin and whiskey! It was back to school to educate ourselves about this crazy world of spirits, a journey of discovery, exploring the crafts, process, botanicals, and tastes.
With a wonderful brand name in Dublin, for the branding it was important for us that elements be inspired by Dublin City itself including the idea of a local botanical within the gin recipe. Once these jigsaw pieces fell into place, the idea of a gin for Dublin felt real for the first time.
The result is a genuinely smooth and crafted London Dry gin, superb classical qualities with a delicious Dublin twist. To our great delight, it has been acclaimed for quality and taste as Ireland's most impressive award winner.
IRISH SPIRIT WITH A DUBLIN ACCENT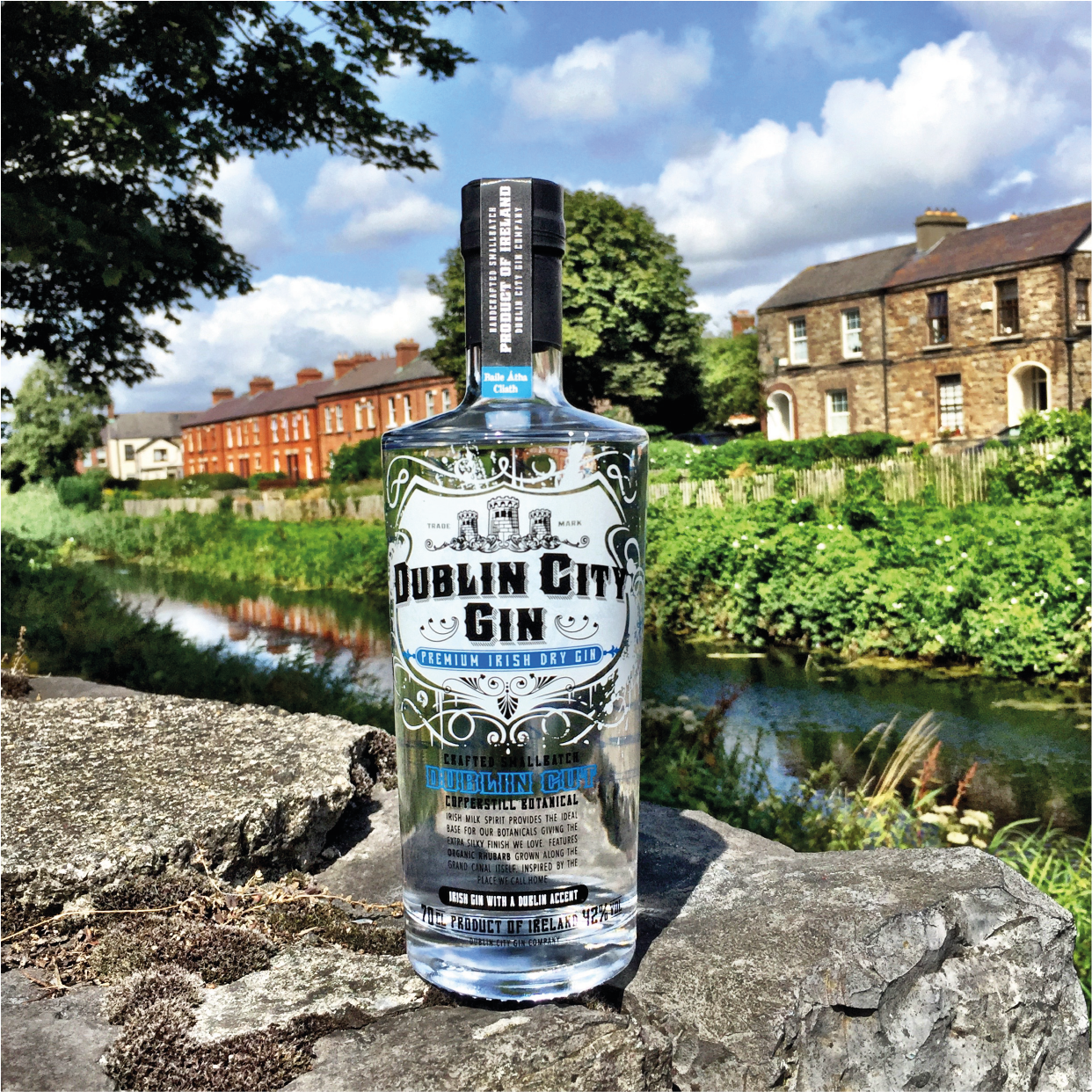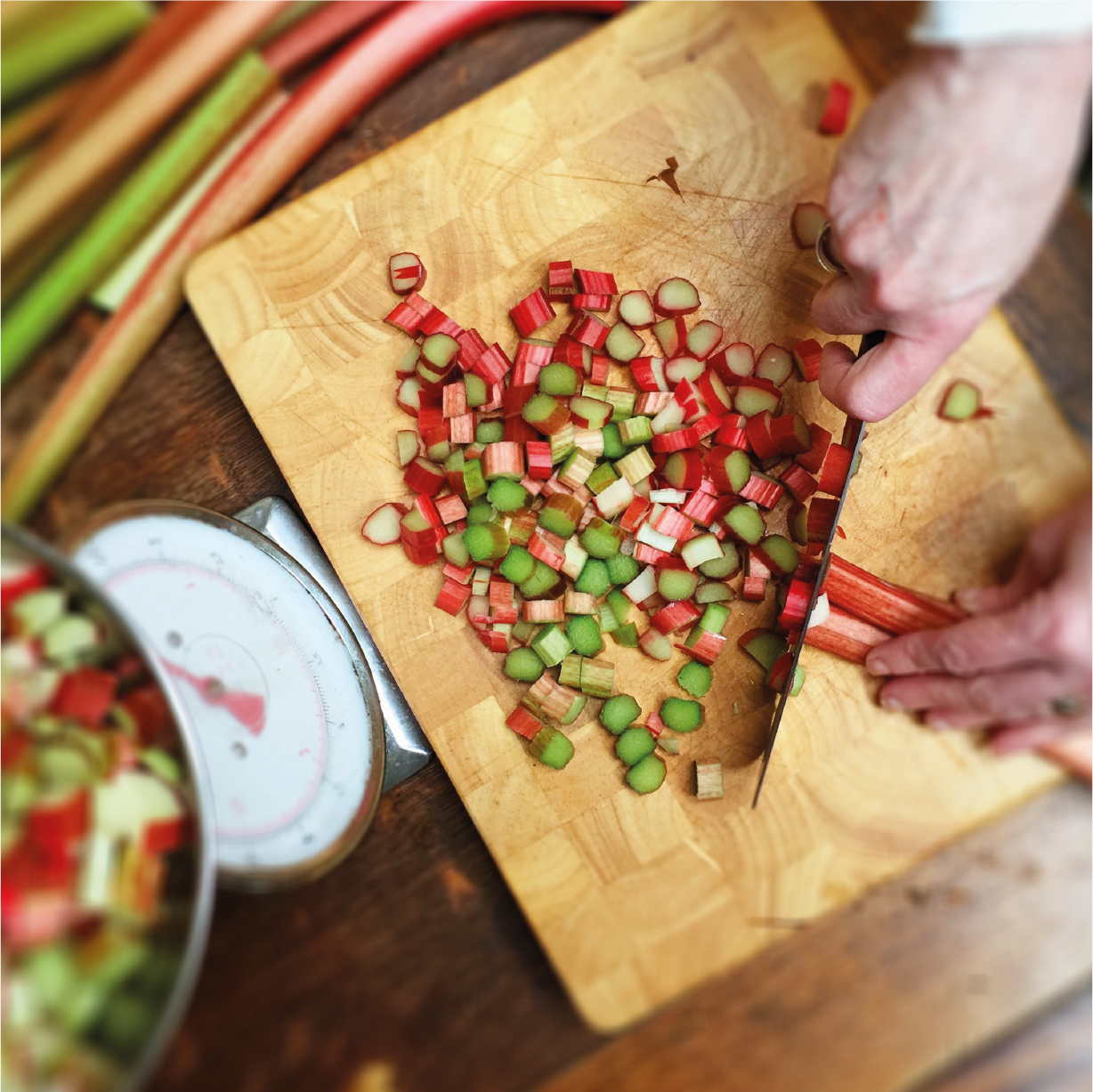 HANDMADE, LONDON DRY, AND SMALL BATCH
Deciding on a distilling process is very important, we chose to produce the gin in London Dry Style which is the classic way of making high quality distilled spirit, with everything being crafted through the still itself. A craft gin first, a handmade spirit was fundamental for our brand, hands-on from field to bottle.
Being craft it's a genuine small-batch production, this gives us great control over all aspects of the distilling process. Our pallet being only 600 bottles strong, is deliberately smaller than most, hands-on at every point to give us that super premium quality.
For our base we use Whey alcohol, a spirit distilled from Irish milk. It's ideal for our botanical recipe while making it extra Irish too. A tactile spirit, retaining subtle elements of our botanical flavours while adding a silky finish that you'll love.
By taste, we select our Dublin cut, the prime heart of the spirit flow. After resting this basically gets bottled as Dublin City Gin with no added sweeteners or enhancers. We revel in crafting a premium Irish product and all the above keeps our gin truly genuine and honestly first class.
IRISH SPIRIT WITH A DUBLIN ACCENT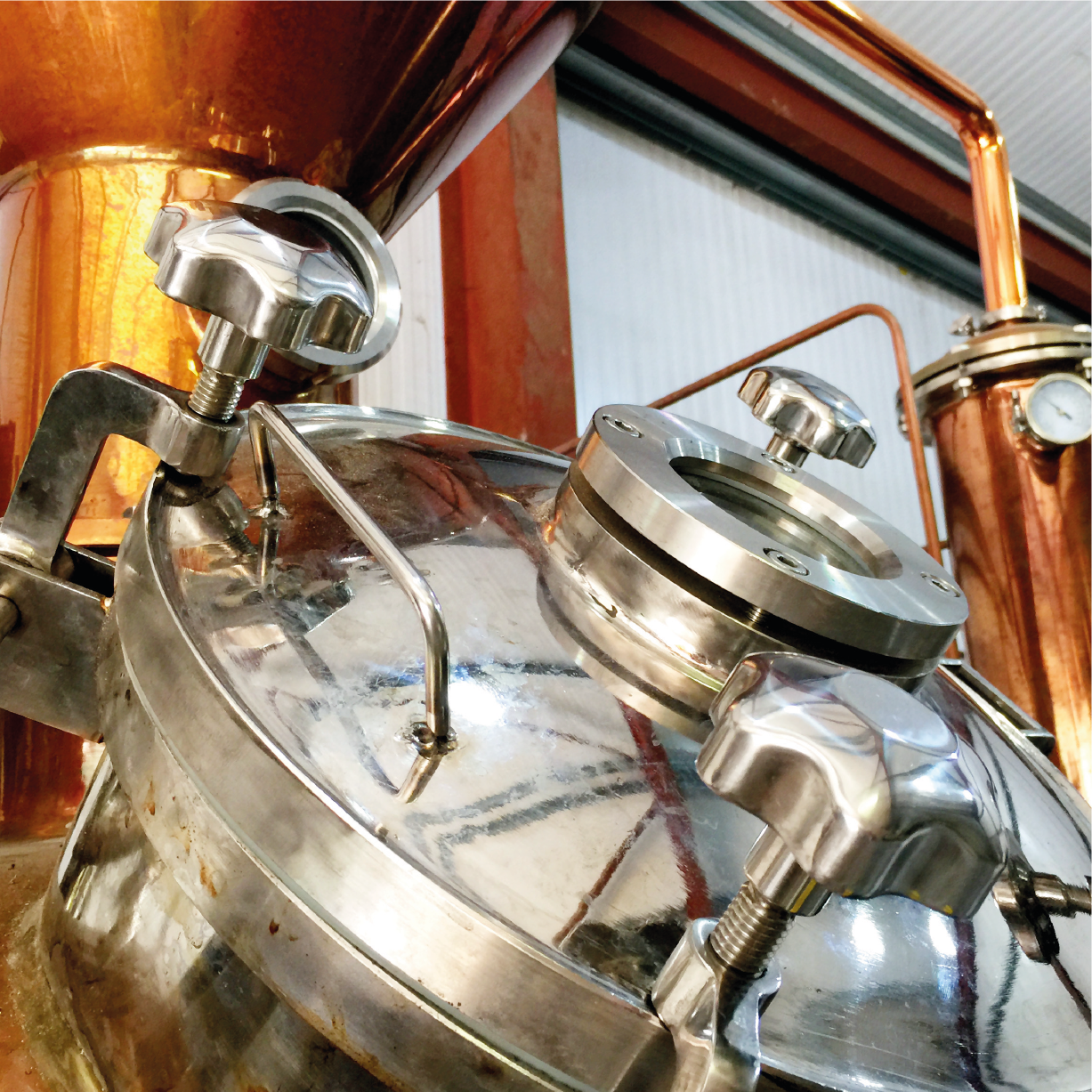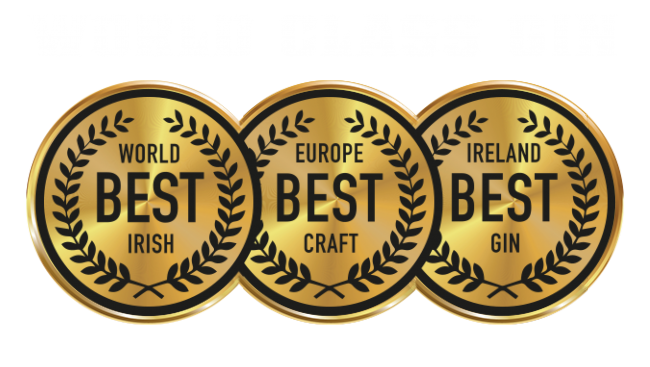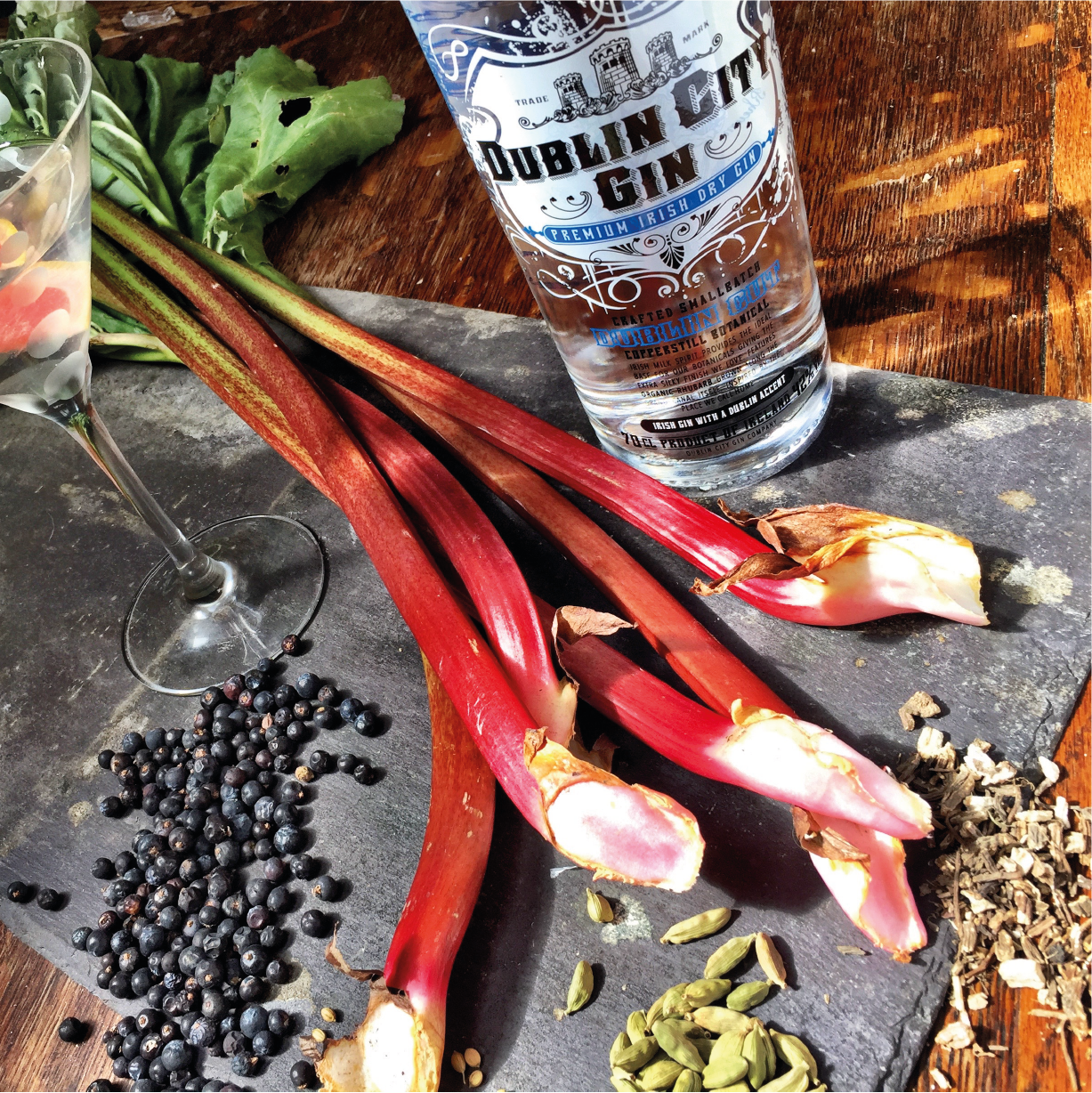 IRISH MILK, LOCAL BOTANICAL, AND LESS IS MORE
With craft distilling we start each batch with prepping the spirit base, we use a base distilled from Irish milk "Whey". Our gin's botanical ingredients are deliberately modest in number, sustainable, and wild picked where possible. Our Rhubarb is grown in two locations, the beautiful fields of North Dublin and a humble allotment along the Grand Canal in the city itself.
Our recipe is a cherished combination of nine ingredients including the milk spirit and Irish water. After much exploration the botanicals now only number seven, forming the core of our recipe. We love Juniper so we're classically Juniper forward for the purists among us. The citrus is sweet grapefruit adding a lovely zesty combination with our local grown Rhubarb.
Aromatic Coriander is a must, with Orris root and Angelica working their magic. On the finish you'll note a warm spicy appeal, which is courtesy of green Cardamoms.
It all makes for an innovative gin, handcrafted as a premium versatile spirit as a sipping gin, timeless G&T, or classic cocktail. It features an elegant nose, smooth body, and finish that is simply delish.
IRISH SPIRIT WITH A DUBLIN ACCENT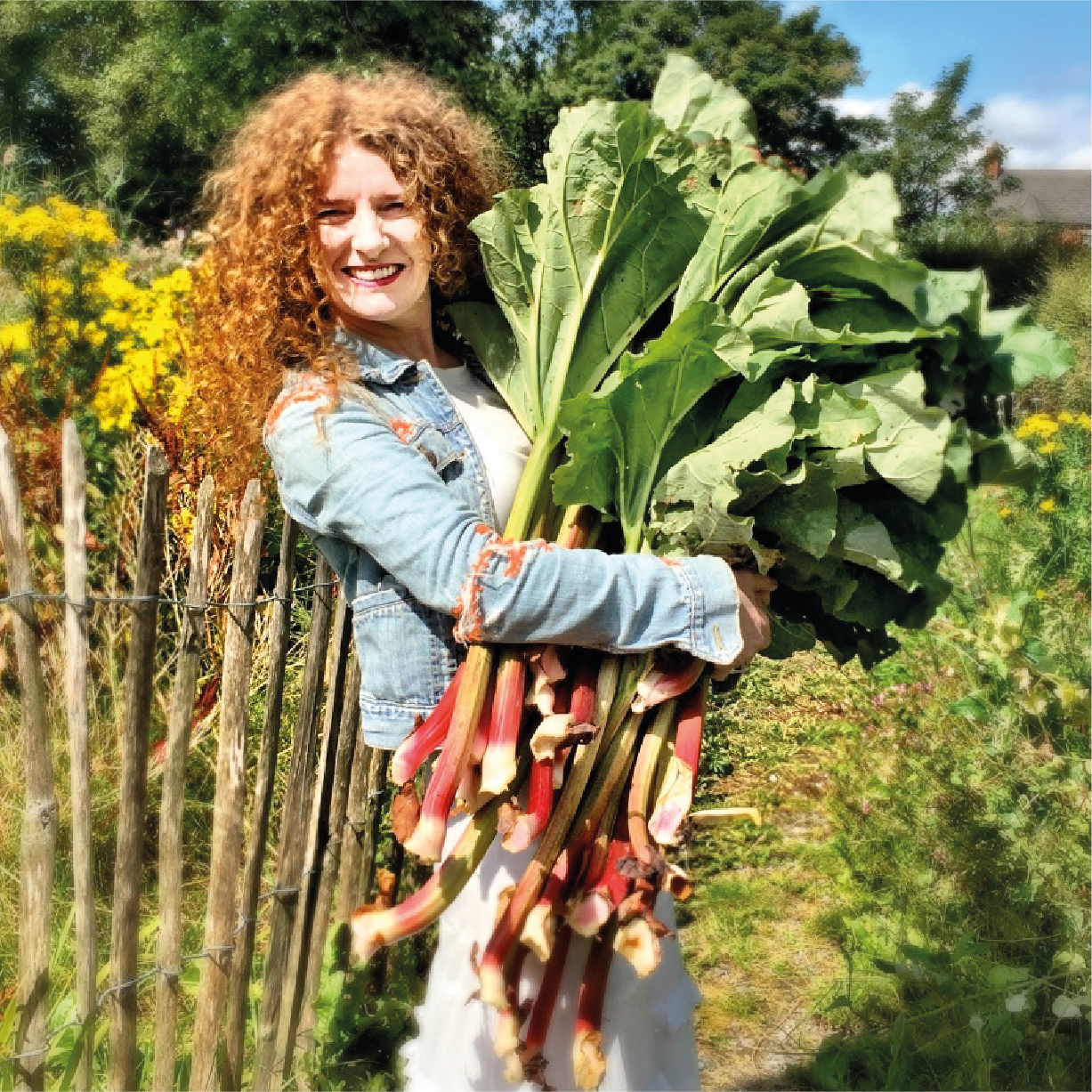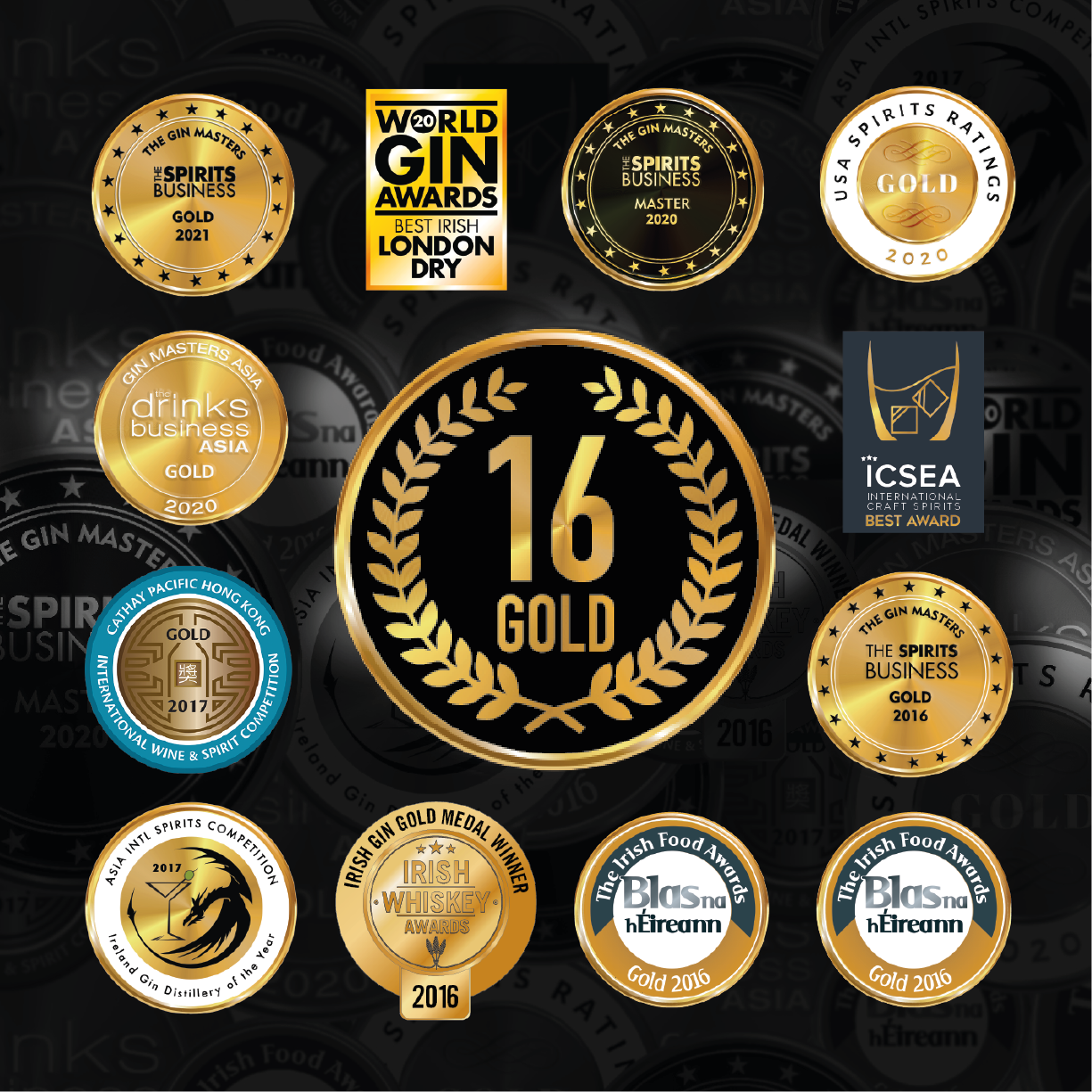 BEST OF IRELAND, BEST EUROPEAN, WORLD BEST
Although we're a young company to this new world of distilling in Ireland, we have striven to produce the best premium Irish product available. Building credibility for the brand in quality and taste was an all important milestone for us, challenging ourselves by competing in international spirit competitions.
Competition accolades and awards are a fundamental part of achieving both quality recognition for any brand. We challenged ourselves early to compete at this level, as it's the foundation to confirm quality status upon the actual product and also build producer creditability for a young upstart like us.
Our first distributor challenged us to get one gold medal to help with sales introductions. Today, Dublin City Gin has been acclaimed for quality and taste as a multiple award winning gin with over 16 GOLD medals to it's credit.
As Ireland's most impressive award winner, this "Irish Gin with a Dublin Accent" is world class by any standard with accolades including: Best of Ireland, Best European, and World's Best Irish Dry Gin.
IRISH SPIRIT WITH A DUBLIN ACCENT